Workshops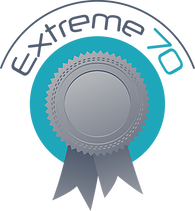 HTML5 Fast Track
Abstract
Have you ever thought about Data Base in the… browser ? Any type of multimedia capable of operating in your browser? The ability to surf the web even when you're ..offline? This lecture will review and demonstrate all the elements of a growing technologies in recent years, the Web, and HTML 5. We will review the new tags, the advanced capabilities of working in offline, different storage mechanism, advanced SEO options, the combination of Style wise, such as CSS 3, and more .. This lecture  will demonstrate its range of capabilities by live demonstrations and some code.
Target Audience
Anyone that the Web is part of his agenda: developers, testers, project managers etc
Web Apps with Node.JS
Abstract
Node.js is a very powerful JavaScript-based framework/platform built on Google Chrome's JavaScript V8 Engine.
 It is used to develop   web  and mobile applications. Node.js is open source, completely free, and used by thousands of developers around the world. Node was built with JavaScript so it helps if you have some understanding of how JavaScript actually works.
Also having  some understanding of other web technologies such as HTML, CSS, AJAX is useful .In this workshop we'll cover the Node environment, from the Web server capabilities, through the npm eco-system, the Express framework, and data manipulations with MongoDB.
Target Audience
Developers with any experience with Java Script
Advances Java Script with ES 6-8
Abstract
ES (ECMA Script) is the building block of any script language.
In this lecture will walk through the 3 latest versions of the ES and cover all the new and advanced techniques and features for writing more advanced scenarios java script programs. From Object Oriented , through Arrow Functions and asyc programming – we'll demonstrate all those JS deal brakers.
Target Audience
Developers with any experience with Java Script
Modern apps with React JS
Abstract
React is a "javascript library for building user interfaces" from the fine folks at Facebook & Instagram  .It can help you take control of your UI code with composable user interfaces. 
In this lecture we'll cover all of the React's fundamentals as well as part of a comprehensive eco system for building modern advanced web applications. From creating components based apps to modern RESTfull services communication – We'll demonstrate it all.
Target Audience
Developers with any experience with Java Script
Advanced .NET
Abstract
The .NET framework is one of the most popular development exists.
In this workshop we'll demonstrate some of the most advanced features and techniques exist in this huge framework : From Reflection, to TPL and smart multithreading applications, AppDomains management and advanced SOA (Services Oriented Architecture) capabilities – We'll cover a lot of them.
Target Audience
Experienced C# developers
Type Script Fast Forward
Abstract
TypeScript is a free and open-source programming language developed and maintained by Microsoft. It is a strict syntactical superset of JavaScript, and adds optional static typing to the language.
In this workshop we'll demonstrate the usages of this "deal braking" language, we'll cover most of it's features and demonstrate useful scenarios & best practices
Target Audience
Programmers with basic knowledge of Java Script & Object Oriented
SPA(Single Page Applications) with Angular 7 
Abstract
Angular 4 is the next version of Google's massively popular MV* framework for building complex applications in the browser (and beyond).Angular 4 comes with almost everything you need to build a complicated frontend web or mobile apps, from powerful templates to fast rendering, data management, HTTP services, form handling, and so much more.
In this workshop we'll cover Angular component driven development approach focused on building modern single page applications
Target Audience
Programmers with basic knowledge of Java Script & Object Oriented
להדפסה :